All of you all-natural mamas like me, you're going to love this! My bloggy friend Nina at Shalom Mama has an Etsy store called Dragonfly Remedies with herbal products and you get to enter to win two of them!
The winner will receive 1 ounce of herbal healing balm and 1/2 ounce of lip balm. I chose to try out Nina's healing balm and we all love it! I've been using it for the last few weeks on every scrape, cut, scuff, bump and bruise.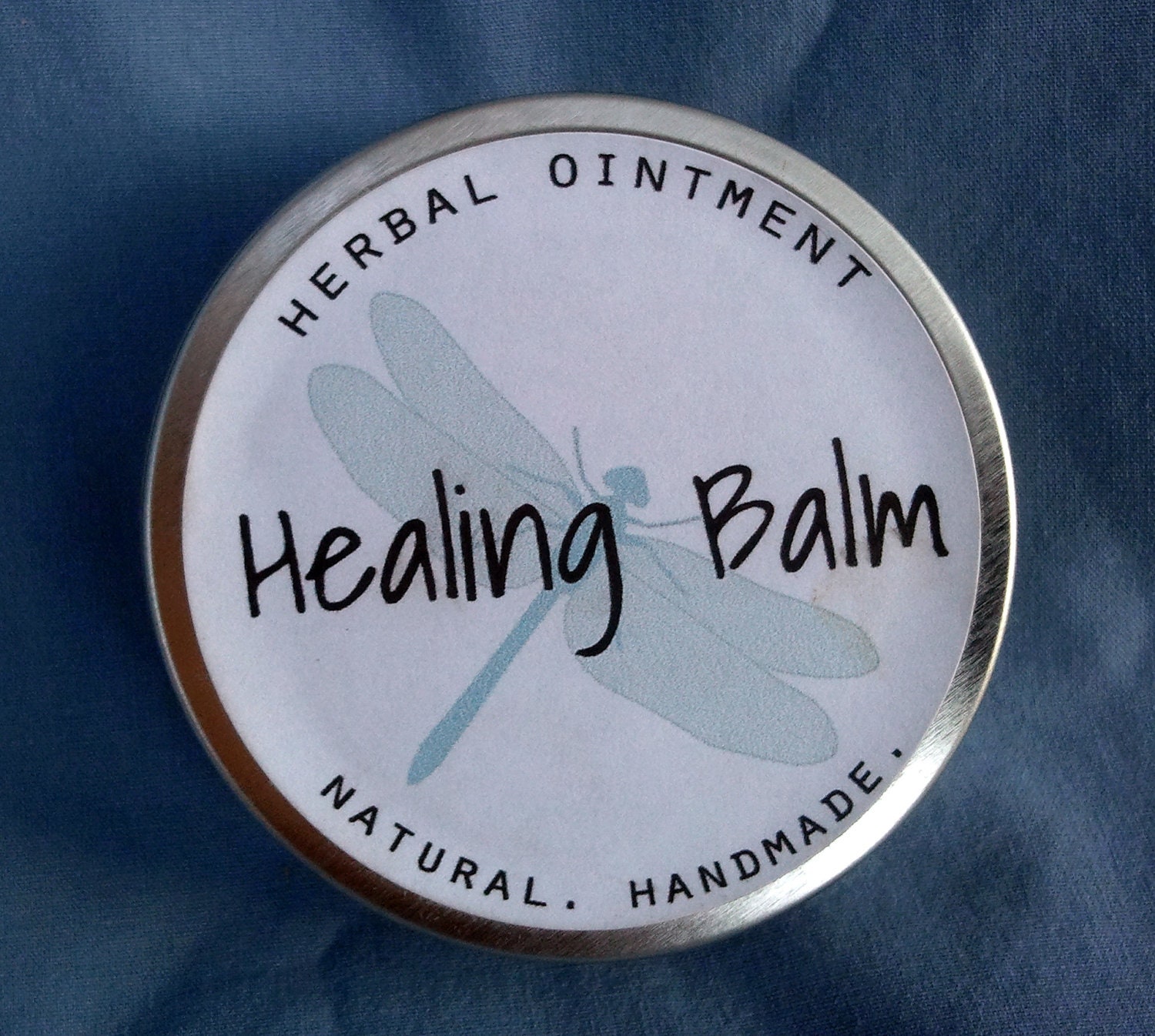 Here's what we've treated with the healing balm, so far:
Hangnails- ease the pain right away
Scrapes- healed quickly and without infection
Cuts (not deep, but bleeding a little)- slowed bleeding and prevented infection
Bumps/bruises- healed faster than normal
This balm is soothing to the skin and has a delicious lemon smell. It is soft enough to apply easily but firm enough to stay where you put it. I absolutely love that it is a 100% natural alternative to antibacterial creams from the store. Those are full of nasty chemicals, but this salve gives natural protection against bacteria, viruses and fungi!Want to know more about it?
"The herbal combination soothes inflammation and promotes healing. Shea butter and coconut oil moisturize skin and offer anti-fungal, antibacterial and antiviral properties. Ideal for dry chapped hands, minor boo-boos, baby bottoms and skin that need a little TLC.
Contains: organic shea butter, organic coconut oil, calendula, comfrey, arnica, marshmallow root, plantain, yarrow, candelilla wax and therapeutic-grade essential oils."
The lip balm uses calendula, which is my go-to herb for healing skin!
"Designed to make dry, chapped lips kiss-ably soft. This herbal lip balm teams the healing power of calendula with lavender and peppermint therapeutic-grade essential oils. All are infused in moisturizing organic coconut oil."
I am always interested to learn how people ventured into the world of herbs, so I just have to share Nina's story with you!
"Growing up on an herb farm, I vividly remember smells of mint and lavender filling the summer air. Home always smelled so sweet (unless they were harvesting that one herb whose name I've blocked from memory). 

It wasn't until a few years ago, though, that I became enamored with herbal remedies, after choosing to give birth to my third child at home. 




Thankfully, Dad still runs the farm and I had dozens and dozens of herbs at my fingertips. One day, at the end of my pregnancy, I decided that I needed some soothing herbs to add to my daily bath (I couldn't get enough baths!). So I started mixing together different herbs that I had read about with skin-soothing properties. My soothing herbal bath tea was born. 

Fast forward a few years and I love making and giving all kinds of herbal remedies. Finally, after many requests, I opened my Etsy shop to share my remedies with others who want to naturally nurture their families."
Isn't that a wonderful story?? I hope that my girls look back and remember all those summer days growing, harvesting and processing our herbs.
And now, Nina and I would like to invite you to enter this giveaway!
a Rafflecopter giveaway
Linked-up at:
Weekend Whatever


Related posts: